Champions in Quality Cleaning
All our services are carried out by professional and trained staff who will meet your Save
Cleaning Company Dubai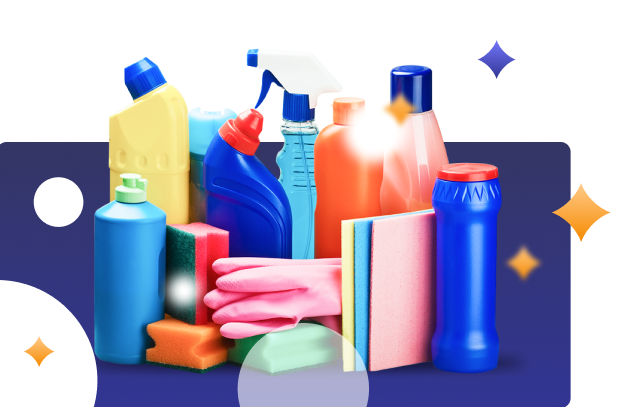 Are you looking for an affordable and reliable cleaning company in Dubai? If yes, then look no more!
As one of the leading independent cleaning companies in the country, we seek to provide a personalized service to our esteemed clientele. Whether it's home or commercial cleaning, our team of cleaning technicians are more than happy to attend all types of jobs. Each member of our team is trained, dependable, and honest in their work ethic. Our goal is to establish long-term relationships with our clients, based on mutual trust and by providing consistently perfect results on time and budget.
Founded in 2013, we've catered to the needs to many of Dubai's largest names in various sectors. With any project, we strive to work closely with the clients to ascertain 100% satisfaction. Apart from the quality of our team, we make use of state-of-the-art equipment and the most modern eco-friendly anti-bacterial cleaning solutions to complete the work properly. We are more than happy to provide estimates and quotations over the phone, so feel free to get in touch with us today!
Why Choose Our Cleaning Company
Dubai's Premier Residential and Commercial Cleaning Company.
The one-stop-shop for all your professional cleaning requirements in Dubai. We use advanced cleaning agents, noise-free vacuum machines, and potent disinfectants to ensure that your home or commercial premises are spotlessly clean.


Trustworthy
We take all the necessary precautions to ensure that our operative carries out their duties skillfully and by adhering to the guidelines that you've set in place. Each member of our is back-ground checked to ensure that they are people you can trust.


Trained Team & Trasparency
Our team is reliable, well-trained, honest and professional maids with a background check done thoroughly. Each member knows how to get the work done without causing damage to the premises. We also render specialized services such as babysitting and pet care, when needed.


Eco-Friendly
We prioritize on using only
eco-friendly cleaning products.
This is done not only to protect the environment but also to reduce your exposure to harmful chemicals commonly found in standard cleaning products.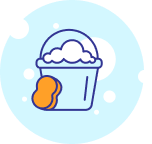 Unique Cleaning System
At Crystal Horse, we undertake a systemized approach concerning how we work. We work using our custom-developed cleaning program that will ensure you have a home or office premises that are of show-quality


Convenience
We render a highly flexible cleaning service and focus on providing a bespoke service to our clientele within Dubai. You can tell us which days and times you need our cleaners to attend your premises, and we'll do our utmost to meet your requirements.


24/7 Service Available
We have in place a 24-hour client support line with an on-call customer support representative to address all of your queries, whenever you need us! We also extend our service on an emergency basis, if it's needed!


Quality
We genuinely don't believe that there is another company offering a better value service than us. With a dedicated project manager always on hand to answer your queries, we ensure that the work is done as per your requirements.


Affordable Rates
We extend our professional cleaning service for some of the lowest market rates. Based on your specific requirement, you can choose between hourly, weekly, or monthly contract plans. Contact us to receive a customized quote.
Your Requirements and Expectations are Our Priority
At Crystal Horse, we provide both technical and simple cleaning services with a team of professionals who fully understand their responsibilities. As mentioned, we do not compromise on the quality of our service for any reason and always try to get the work done in the given timeframe.

24/7 Booking
Customers can get in touch with us at any time during the day to place their bookings

Available Across Dubai
Our service is available all across Dubai and we cater to both residential and commercial cleaning requirements

Available 7 Days a Week
Customers can avail our services on all days of the week, including weekends.
Fatma Ahmed
We have been working with Crystal Horse for over two years and the service only keeps getting better. Their work is exceptional and detail oriented. What appeals to me the most is how they work together towards achieving great results.
Saeed Mohammed
Due to my work schedule, I need cleaning services that are flexible and match my timetable. Crystal Horse is one such company that has been consistent over the years. Through their service, I have the luxury of coming to a clean and fresh home. Their services are commendable and I would highly recommend it.
Aiysha
My youngest son has asthma. Sometimes the whizzing is so bad we can barely sleep. His attacks have significantly reduced in the four years that I have been using Crystal Horse cleaning services. They clean my air ducts and change filters during each session. There is no more dusty air, and with the allergens gone, my son is now healthier. They are the best in air duct cleaning.
Mohd Khalid
Due to our busy work schedule, my wife and I have a hard time managing work and the baby. We then started looking out for babysitting services in Dubai, which is how we came across Crystal Horse. Since they also cover house cleaning services, it was beneficial to us, as we get two services done by the same company. It saves us time and money. We trust both their services and are extremely comfortable in leaving our child with the babysitter.
Naina Sharma
When my sister got me a Crystal Horse cleaning gift card for my hotel, I was a little skeptical about using a cleaning company I didn't know. Let's just say after that, I have been a loyal client for over five years now. The maids are very friendly and knowledgeable. I was certainly impressed by the unique cleaning techniques they make use of; I've had several cleaning companies, and the service is certainly incomparable.
Mariam Abdullah
I love cleaning my house, but after a party, I always hire Crystal Horse. They are very efficient and professional. Did I mention that spills and set-in stains are a side effect of parties? Well, stain removal is one of their specialty, so I can always rely on them for their service.
Leave a Review
See All Testimonials